Company Overview
For two decades, New Age Protection (New Age) has provided cutting-edge services, support, and solutions in the areas of Industrial Security, Technology, Logistics, and Professional Services to all levels of government and the education and commercial sectors. Our extensive knowledge of public, private, and military organizations gives us the unique ability to address the security and professional service needs of not only intelligence, defense and civilian agencies, but any kind of organization seeking safety and security for its people, facilities, assets, technology systems and data.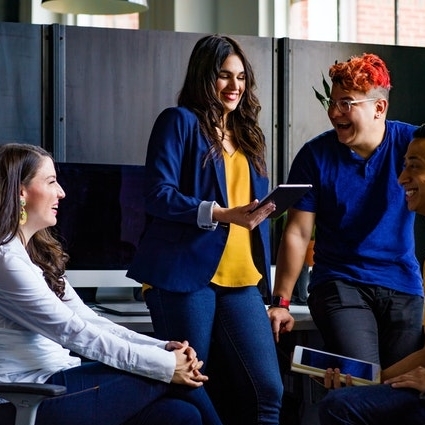 Based in Springfield, VA, in the National Capital Region, New Age is a veteran-owned small business and a graduate of the Small Business Administration's 8(a) program with satellite offices in Charleston and Columbia, SC.
With more than 300 employees nationwide, New Age is gaining broad recognition as a small business with large business capacity. Our lean corporate structure contributes to our agility when clients need support, while our resourcefulness and innovation enable us to offer tailored and cost-effective solutions in a moment's notice. In so doing, we maintain a highly-skilled workforce – 85% of whom hold a Secret or Top-Secret Clearance and 80% of whom hold a Top-Secret Clearance with Sensitive Compartmental Information (SCI) access or eligibility.
New Age's executive team leverages their combined 95 years of military and corporate experience to grow the government-contracting firm from a start-up to a notable competitor in the government, education, and commercial sectors, by generating over $250 million in revenue since the company's inception. The drive for high ethical standards and commitment to excellence are cornerstones of New Age's core values, which are embraced by their employees and reflected in the company's exceptional performance.
New Age has also distinguished itself as a leader in the security and professional services fields – both as a provider of security services and personnel and as an expert security training provider. Through our accredited Virginia Department of Criminal Justice Services security training programs and dedicated facility, the New Age Protection Training Academy, we prepare, certify, and re-certify security professionals, investigators and first aid specialists.
Our training programs are tailored specifically to the needs of each client, many of whom choose to train all employees in Active Shooter response and other types of safety situations to enable the best response when faced with safety and security issues at their facilities and properties.
New Age's unwavering commitment to quality service, our highly skilled workforce, and our agility led to viable solutions for our clients.  Learn more about how organizations like yours have flourished with the support of New Age.  Contact us today.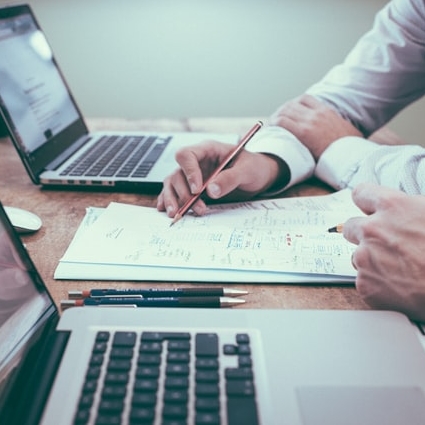 Contract Vehicle
New Age Protection has secured a contract vehicle that facilitates the procurement process and makes doing business with New Age easy and efficient. The following contract vehicle streamlines the purchasing process for government buyers interested in securing our broad range of professional, security management and administrative services.
GSA Mas Schedule 84 Total Security Solutions
GSA Mas Schedule 84 streamlines the procurement process for government buyers seeking security services. Using this schedule, government buyers can procure a range of New Age services, including security, facility management systems, and emergency/disaster response services. In addition to federal buyers, GSA Mas Schedule 84 is accessible to state and local government agencies as well.
Experience the New Age Difference
New Age's unwavering commitment to excellence, our highly skilled workforce, and our agility set us apart from our competition, and lead to viable client solutions.
We Are Agile. Our lean corporate structure makes New Age more flexible and, consequently, more responsive to customer needs. Since our decision-making process is less bureaucratic than many government contractors, we quickly craft and implement creative customer solutions. This agility allows New Age to make optimal use of its resources, so that we can help you better leverage your resources.
We Are Customer Centered. Customer service is one of our greatest strengths. With each customer contact, our staff exhibits the quality performance, skills, enthusiasm, and professionalism upon which New Age has built its reputation. Our commitment to quality customer service is unrivaled – from customizing customer solutions to being fully accountable.
We Leverage Relationships to Optimize Service Delivery. At New Age, we pride ourselves on our ability to leverage government and corporate relationships to help our customers accomplish their goals and missions – whether they be government, commercial or educational. Our years of working in the federal space, and our keen knowledge of government procedures enable us to troubleshoot complex issues more efficiently than our competitors, no matter what the industry.
Mission, Vision & Core Values
The New Age corporate culture is fueled by excellence in the services we provide and enabling clients outcomes. Our mission is to broadly increase efficiency for each of our clients by delivering tailored, cutting-edge professional services while providing cradle-to-grave solutions that keep our customers' property, employees, assets, data, and technology secure.
Our vision is to grow to a globally recognized provider of progressive management, analytical and security solutions that enhance organizational performance and improve security posture for government, education and commercial clients.
Our Core Values define the way we operate on a day-to-day basis, and in everything we do.
 We Are Guided by Integrity: Truth, honesty, and honor guide us in everything we do.
We Embrace Accountability: The leadership, management and staff at New Age hold themselves to the highest level of responsibility and answerability to our clients, business partners, corporate stakeholders, and the communities in which we operate.
We Promote Mutual Respect: Mutual respect is at the core of our corporate relationships. As such, the leadership and management at New Age lead by example thereby fostering a culture of respect throughout the organization.
We Are Customer Centered: At New Age, we are committed to excellence and to delivering the highest quality of service. To that end, we obtain a full understanding of our customers' problem, craft tailored solutions to mitigate customer concerns, deliver, innovative, industrious and resourceful solutions, and hold our employees to the highest performance standards.
Leading by Example – Leadership Team
Since the inception of New Age in 2003, the founding executive team has grown the government-contracting firm from a start-up to a notable competitor by focusing on the contributions of strong employees to their clients' successes. Led by Lawrence Burns, Ronnie Wright, Floyd Dortch and Miquel Gonzalez, New Age has experienced consistent growth by tailoring solutions to the mission-critical needs of their clients, across industries.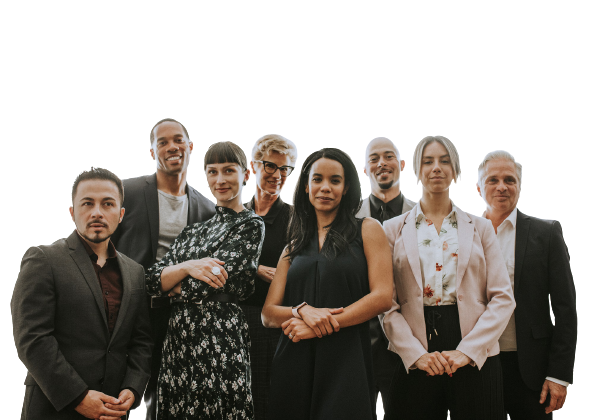 Mr. Lawrence Burns is New Age's chief executive officer and a founding member of the executive team. As CEO, Mr. Burns collaborates with the executive team and board of directors to establish the company's strategic goals, operating plans, corporate policies, and short and long-range objectives. As such, he directs activities to ensure corporate growth, maintenance of a strong organizational structure, and the development of action plans that meet the needs of stakeholders. Mr. Burns also serves as New Age's corporate representative before the financial community, major clients, and shareholders.
Having spent nearly 20 years as a specialist in the security industry, Mr. Burns has built notable expertise in anti-terrorism, force protection, and dangerous material protection. His security expertise is complemented by his business acumen and expertise in contracts management, program management, and security personnel administration.
Prior to assuming an executive role at New Age, Mr. Burns implemented security solutions for several technology firms. He began building his security expertise while serving in the U.S. Navy—a military career that spanned nearly 10 years. Recognized for superior performance, Mr. Burns' military career was marked with numerous commendations, including the Navy Achievement, Good Conduct, National Defense Service, and Sea Service medals.
In addition, he has received specialized training in anti-terrorism, force protection, dangerous materials detection, basic Master at Arm training and leadership development.
Mr. Ronnie Wright is the president of New Age and a founding member of the executive team. He manages the day-to-day business affairs of the corporation and provides corporate leadership by spearheading the company's business development, administration, marketing, and strategic growth efforts. Mr. Wright is chairman of New Age's Board of Directors and ensures that the company's short and long-range objectives are met. In doing so, he has been instrumental in expanding New Age's corporate footprint to include 10 states and the District of Columbia.
Mr. Wright has more than 30 years of professional experience with an emphasis on management, intelligence, security, and industrial operations in both military and civilian sectors. A veteran of the U.S. Army, Mr. Wright has a strong background in military intelligence and served as the Special Security Representative for the Intelligence Threat and Analysis Center (ITAC) and the Imagery Analysis Production Division (IAPD) where he developed operational strategies. His expertise also includes the design, construction, operation and inspection of Sensitive Compartmented Information Facilities (SCIFs). Mr. Wright also served as the Assistant Branch Chief of the Office of the Secretary of the Army where he managed operations of the Secretary of the Army's secure conference facilities. His military career was marked with numerous commendations, including the Army Commendation (2nd Oak Leaf Cluster), Good Conduct, Army Service Ribbon, Army of Occupation Medal (Germany), two Army Achievement and Meritorious Service Medals.
In the corporate sector, Mr. Wright's security background spans more than three decades and includes spearheading physical and administrative security efforts for several major federal contracts on sensitive covert operations.
He is a graduate of Shaw University where he earned two bachelors degrees–one in History and another in International Relations.
Mr. Floyd C. Dortch is New Age's vice president and a founding member of the executive team. As Vice President, Mr. Dortch oversees financial management, including New Age's operational budget; personnel management, customer and vendor relations, and serves as the quality assurance manager. In addition, he is the program manager in support of New Age's contract with the National Geospatial Intelligence Agency.
Mr. Dortch has built a distinguished career in security with an emphasis on program management, personnel management, and communications. As such, he has been instrumental in helping companies develop and implement security protocols and protection plans to ensure the safety and security of personnel and physical assets.
A 20-year veteran of the U.S. Army, Mr. Dortch held several leadership positions while in the military, including Operations Chief, a role in which he implemented security operations according to the Army and North Atlantic Treaty Organization regulations. In so doing, he controlled and enforced access and entry throughout secure areas, and tracked the movement of Army equipment worldwide.
Mr. Dortch is currently pursuing a bachelor's degree in Business Management from the University of Maryland.
Mr. Miguel Gonzalez is New Age's chief operations officer. As such, he supports the work of the company's executive officers by establishing and optimizing day-to-day operations. He is instrumental in strategic planning and resource allocations and establishes operational processes and process improvement to assist New Age in achieving its goals. He establishes performance standards and ensures that performance goals are aggressive, achievable, and realized. Mr. Gonzalez leads by example and is instrumental in shaping New Age's corporate culture.
He is responsible for providing maximum security to protect property, controlled materials, equipment and personnel. With over 10 years of experience managing multi-million dollar government contracts, Mr. Gonzalez is instrumental in helping New Age clients build competent and diverse security teams. He leverages his expertise in government regulations, industry security standards, and security strategy development to implement proactive and comprehensive security plans that enhance clients' overall security posture.
A veteran of the Marine Corps, Mr. Gonzalez began building his security acumen in 1993 while serving on the presidential helicopter squadron. Over the next 20 years, he broadened his security expertise in the corporate sector while carrying out security and operational roles with a major federal government contractor. In so doing, he built his knowledge in various security disciplines including information security, physical and personnel security, and vulnerability assessments.
Mr. Gonzalez has an associate's degree in Business Administration from Montgomery College in Rockville, Md. He has also earned certificates from the White House Military Office, FEMA's Weather Emergency Assistance Course, and the New Age Protection Training Academy. In addition, he is certified in Threat Detection Training, the White House Executive Support Contingency Operations, and is certified as an X-ray Technician Trainer by the American Science and Engineering in Billerica, Mass.
Mr. Gonzalez speaks and writes Spanish and English fluently.
Ms. Pamela McCarthy is the chief growth and strategy officer for New Age.  She collaborates with the executive team and board of directors to develop and execute growth strategies for the company.  She is responsible for business development, sales, and marketing to meet the short and long-term goals of New Age.  She is tasked with maintaining the company's customer-centric strategy and vision, improving and deepening relationships and developing new relationships and partnerships.